William Gabrial Gray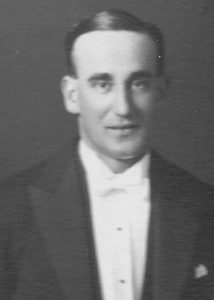 The 2nd longest serving pharmacy business in the Remuera area was that opened in 1923 by William Gabrial Gray at the Upland road shops.
"Bill" Gray registered as a pharmacist on 8th February 1922 being Registration No 1174 (the same date as Roland Wylie), where he was shown as residing at Devonport. As the Tramway network had recently extended to Upland Road, Bill took a lease of premises in the new building on the northwest corner of Remuera Rd and Upland Roads, being then 228 Remuera Rd. This was quite a small shop and the upstairs had another tenant. Bill was not only a pharmacist but an optician. These premises were newly fitted out and must have been impressive, as a photo was included in the British chemist and Druggist special issue of 26 June 1937.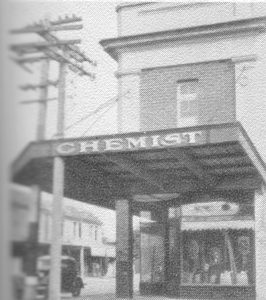 With long hours kept in the shop, and limited numbers of customers in the early days there was always time for a chat and Erica Cowan reminisces of her parents arriving in Remuera in 1923 and they would go to the open shop on Saturday night and have a chat. Erica as a girl remembers viewing the big coloured carboys in the shop. One of Bills past times was to stand on the curb and catch the sun, still dressed in his white coat. The trammies had an affinity for Bill, and they walked into his shop with a teapot; they mimicked his Scottish accent "Billy boiled Mr. Gray?" A lot of Bill's joie de vivre disappeared when news of the death of his 22year old son Paul was received in 1949. Paul was studying pharmacy and was on the overnight express to Wellington to attend a pharmacy block course and was found dead on the train's arrival. Bill was very consumed with this and a dourness entered his life.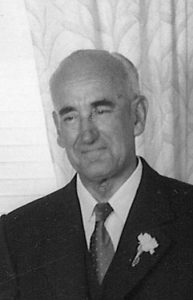 Requiring larger premises and having an eye for investment in approximately in 1938, Bill purchased a large section diagonally across the road and next to A.M.C butcher shop on the corner of Minto St. On this site he built a 2 storied block of 3 shops, with his new chemist shop next to the butcher. The other 2 shops, he tenanted to a hairdresser and a baby's clothing shop. His new pharmacy (at then 217 Remuera Rd) was carefully designed and customized with a beautiful clerestory skylight (whichstill remains in the shop at 565 Remuera) to enhance his optical work. The day of the move was real community event, when on a Saturday, many of the local children helped him shuttle his stock across the road (presumably a lot less traffic than trying to perform this task today.)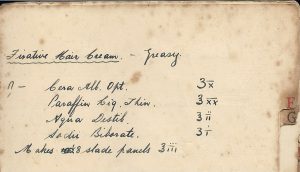 I have the good fortune of owning Bill's recipe book, which gives a wonderful insight into the height of fine presentation and grooming for the gentlemen and ladies of Remuera in the 1930s. We have a recipe for Perfume for the ladies, and for the gentlemen we have the formula "Fixative Har Cream" – the greasy version. No wonder couches of old used anti-macassers to protect the fabric.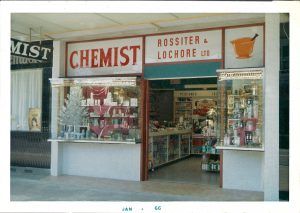 Bill Gray sold the business in 1958 to Ian Rossiter and Jean Lochore who worked the partnership for about 20 years.
1958 also saw Bevan Markwick open a second pharmacy in the Upland Road shops (ironically in the original premises of Bill Gray). This was the shop where Ruskin Cranwell locumed at.
When an opportunity to purchase the Rossiter and Lochore business presented itself, Ruskin formed a partnership with Maurice Williams and started up Williams & Cranwell Chemists Ltd in 1978.
Bevan Markwick sold to John Bockett and after losing the supply contract for the Caughey Preston Home to Ruskin Cranwell, John Bockett finally shut the shop. Ruskin Cranwell continues to trade in Upland Road.